The majority of faith groups and congregations across the country are inspired by their traditions to celebrate the inherent dignity and worth of all people, including the many beloved LGBTQ+ members of their communities. But an extremist minority is working to distort the meaning of religious freedom to discriminate against those who identify or believe differently than they do.
As people of faith, it's vital that we fight back against these heinous efforts and voice our support for our LGBTQ+ siblings' right to live with full dignity and safety. The coalition effort Faith for Pride brings together diverse religious leaders and communities to organize, gather, and resolutely declare that no one is to be excluded.
State of Belief host Rev. Paul Brandeis Raushenbush is conducting a series of conversations at the intersection of LGBTQI+ experience and American religion, culture, and politics – in search of strategies and success stories that rise above the discouraging headlines that legitimately dominate today's news.
Here are those conversations, as heard on State of Belief Radio!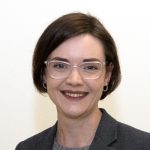 Maureen O'Leary is director of field and organizing at Interfaith Alliance. She's leading the multifaith initiative Faith for Pride, and shares both how and why this initiative is making a difference this Pride Month, June 2023, and beyond.
Click here for the full May 20, 2023 State of Belief Radio.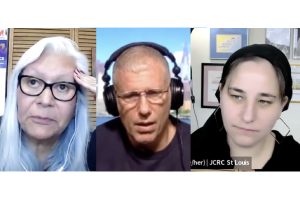 In addition to her work with the Jewish Community Relations Council of St. Louis, Maharat Rori Picker Neiss is a rabbinic fellow at the David Hartman Center, and the loving mom of an 11-year-old son who identifies as Transgender. In the activist spirit of his mother, her son began testifying on anti-LGBTQ+ legislation in the State of Missouri when he was just 8 years old!
The National LGBTQ Task Force's Rev. Nicole Garcia, who identifies as a Queer Transgender Latina and is a licensed professional counselor in the state of Colorado, shares how everyday Americans can oppose bigotry in their communities and in the halls of power – and to support their friends and neighbors who may be on a journey toward coming out as LGBTQI+.
Click here for the full March 11, 2023 State of Belief Radio.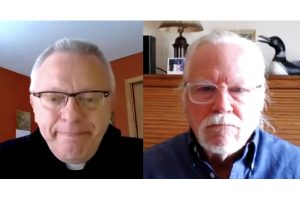 Barry Nelson is the interim executive director of the North Dakota Human Rights Coalition, a statewide, membership-based organization established to increase the visibility of human rights needs across the state. During North Dakota's current legislative session, a record 21 anti-LGBTQ+ bills have been introduced. Alongside Rev. Joe Larson, the first openly gay Evangelical Lutheran Church in America pastor in the state of North Dakota, these two members of the Board of Interfaith Alliance of North Dakota join Paul to discuss this onslaught of attacks and how they're fighting back.
Click here for the full April 22, 2023 State of Belief Radio.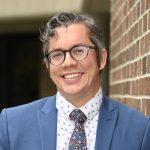 Matt Hartley is a former board member and chair of the Interfaith Center of Northeast Florida and serves as the director of the Interfaith Center at the University of North Florida in Jacksonville. He shares his personal take on the impact the DeSantis administration's war on woke is having on the Center, and the inspiring ways diversity programs have brought students of very different backgrounds, including LGBTQI+ students, into relationship with each other.
Click here for the full April 15, 2023 interview with Matt Hartley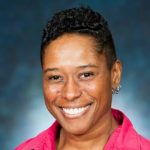 Rabbi Sandra Lawson is the Inaugural Director of Racial Diversity, Equity, and Inclusion at Reconstructing Judaism. She became the first openly gay, female, and black rabbi in the world in 2018. Focusing on positivity, she has inspiring thoughts to share about how she found her religious calling as a queer person, and the challenges currently faced by marginalized groups in this country, including LGBTQI+ persons.
Click here for the full February 11, 2023 interview with Rabbi Sandra Lawson.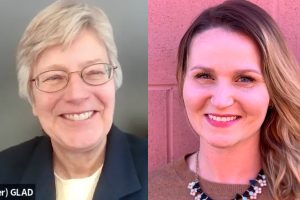 Then-Interfaith Alliance Director of Policy and Advocacy Katy Joseph and GLBTQ Legal Advocates and Defenders – GLAD – Senior Attorney Mary Bonauto, who was one of the attorneys  successfully arguing the Obergefell case before the Supreme Court, celebrated passage of the Respect for Marriage Act.
Click here for the full December 17, 2022 State of Belief Radio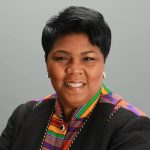 Rev. Traci Blackmon is Associate General Minister for Justice and Local Church Ministries for the United Church of Christ. A deeply spiritual leader who brings faith to bear on issues of social justice and dignity for all people, and joined us to walk through her own and UCC's advocacy efforts behind the Respect for Marriage Act and the diverse faith coalition in support of the bill.
Click here for the full December 17, 2022 State of Belief Radio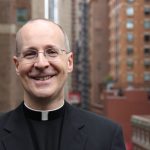 We hear the initial reaction to the signing of the Respect for Marriage Act from Father James Martin, editor-at-large at America Magazine and a Jesuit priest widely respected for his ministry walking with LGBTQI+ Catholics and advocating for their dignity in the Church.
Click here for the full December 17, 2022 State of Belief Radio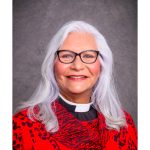 Anticipating the vote on the Respect for Marriage Act, we featured  Rev. Nicole Garcia, Faith Director at the National LGBT Task Force,  to discuss why religious freedom and equality are complementary values.
Click here for the full November 19, 2022 State of Belief Radio
Here are more conversations at the intersection of LGBTQI+ life and faith, as heard a few years ago on the State of Belief Radio series Whosoever You Love.